Tree of Life Natural Foods — a family managed-but God-owned business & self-supporting ministry functions as an LLC that serves 100% plant-based foods, smoothies, organic cold-pressed juices and groceries, organic bulk herbs, vitamins, and supplement, and their own line of herbal extracts. Their customers are from the Mountain Home area in Arkansas and neighboring counties as well as several towns in Missouri such as Gainsville.
They do everything from consultations to health lectures as well as Bible studies, detox programs, diabetes meal programs, as well as some home visits to those who are critical and would like a natural and/or holistic approach to disease. They advocate lifestyle changes through the implementation of the 8 laws of health. They focus on the 3 fold aspect of healing: spiritual, physical, and mental. They are a preaching, teaching & healing ministry.
Their main purpose is to plant seeds in their community and to win souls for Christ. They promote an undiluted 3 Angel's message with Christ as the center of all of the reforms that they advocate. They share books like steps to Christ, ministry of healing, and great controversy with their customers. And they meet them where they are.
Their model is simple "taste and see" Psalm 34:8.
They have a new website where people can order health products such as their alcohol-free, sugar-free and gluten-free extracts, and book consultations.
Additionally, we offer monthly health retreats in conjunction with their health food store and restaurant. They focus on sharing the everlasting gospel of Revelation 14:6-12 and our motto is Christ method alone!
"The fruit of the righteous is a tree of life; and he that winneth souls is wise." – Proverbs 11:30
Mission Statement
Their mission statement is "Christ's method alone… The Saviour mingled with men as one who desired their good. He showed His sympathy for them, ministered to their needs, and won their confidence. Then He bade them, "Follow Me". MH 143.3
Revelation 22:2  "…was there the tree of life, which bare twelve manner of fruits, and yielded her fruit every month: and the leaves of the tree were for the healing of the nations."
---
Here is information that will help you get in touch with Tree of Life Natural Foods:
Address: 1508 Highway 62 E , Mountain Home, AR, United States, Arkansas
Phone: (870) 701-3321
Email: treeoflifenaturalfoods@gmail.com
Website: https://www.treeoflife-greenfarmacy.com/
Facebook: https://www.facebook.com/TreeofLifeNaturalFoods
Instagram: https://www.instagram.com/treeoflifenaturalfoods/
---
Team: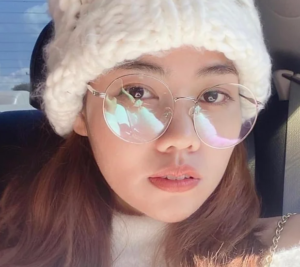 Ann Mirriam C. Terredaño – Designer/Editor
Photos for Tree of Life Natural Foods: